Luxury Camp Resort Jadrija near Vodice is a story written by the world traveler Vinko Gulin, who embedded in it his exceptional sense of beauty, especially of nature and environment, as well as his sense of hedonism. The camp is set in a part of an olive garden made up of a thousand trees, and comprises of ten cottages, five on each side of a broad avenue lined with numerous species of flowering plants, leading to a spacious beach. Vinko has a special approach to everything else, as well: olive growing, gastronomy, even his guests, whom he treats as his close friends.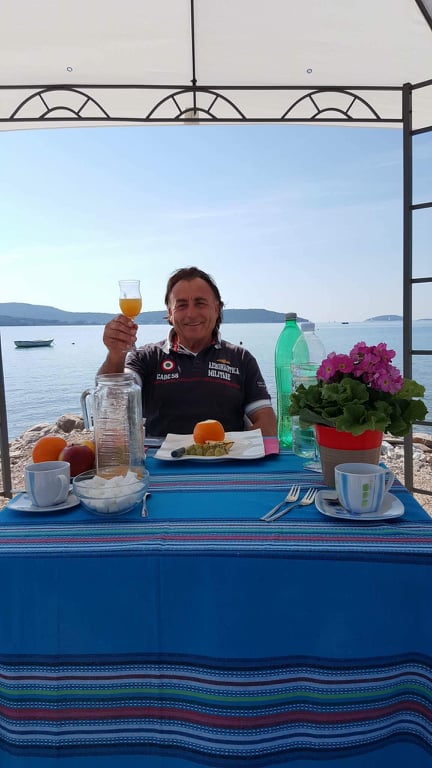 During the beach design he took quality access to the sea and comfort of his guests into account, so he even set up handy stone tables on the beach. He keeps a small vegetable garden in an olive garden where he grows tomatoes, zucchinis, beans, peppers, green salad and other vegetables, often found on his guest's plates when he treats them with fish for dinner at the end of their vacation.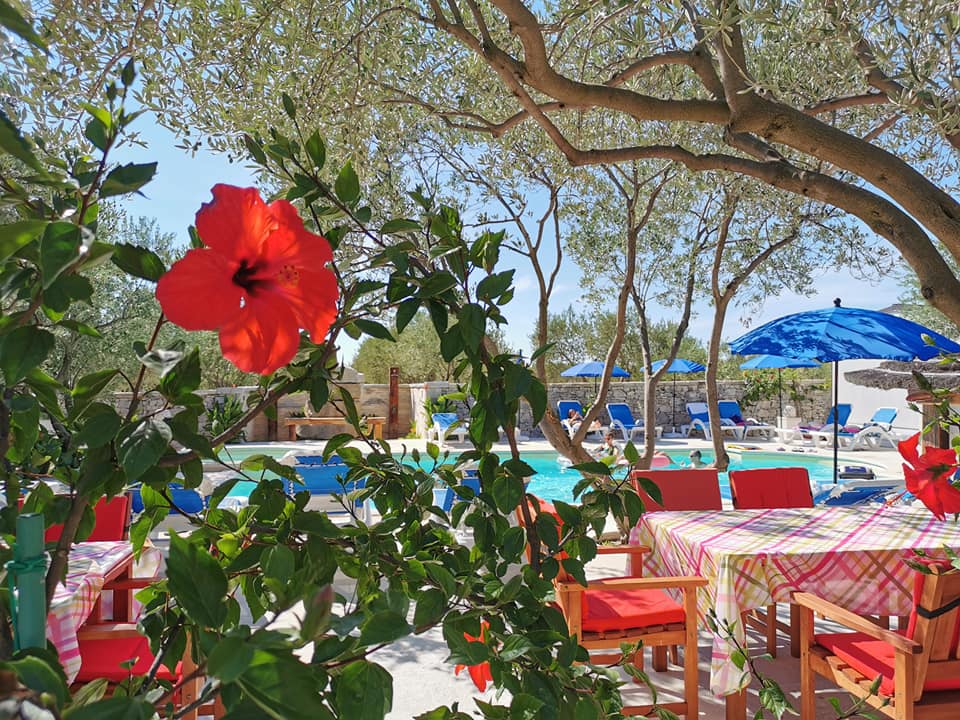 Guests also have access to a big swimming pool with a jacuzzi at the resort, as well as a massage studio, while friendly and discreet staff makes sure that the camp is neat and pristine and that the guests have everything they need during their stay. The camp's special feature is safety and guaranteed privacy of every guest because that is precisely what Vinko cares about the most.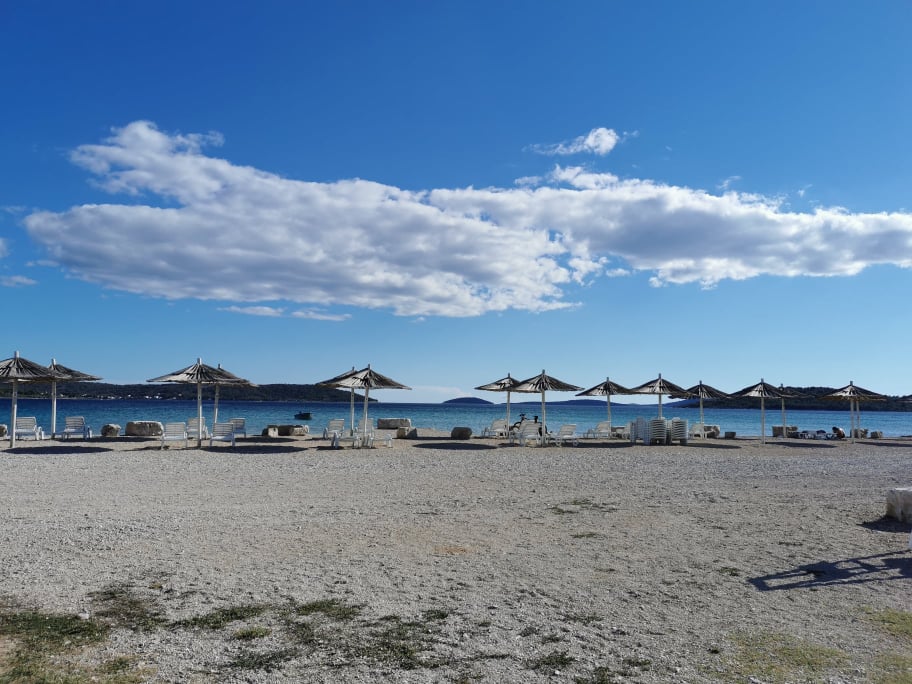 Next year, guests will also have access to the new beach-bar, in many ways different than anything seen before on Adriatic coast, because, as in everything else, Vinko will incorporate in it his lush imagination and sense of beauty, which he has in abundance.
 Save and a dream summer vacation without the fear of possibly having to go to quarantine after getting back home
During the COVID-19 pandemic, especially for security and health, it is necessary to carefully choose a place for summer holidays that will provide you with all the magic of a dream summer vacation without the fear of possibly having to go to quarantine after getting back home. And that kind of vacation is guaranteed in Croatia, no matter which destination you choose.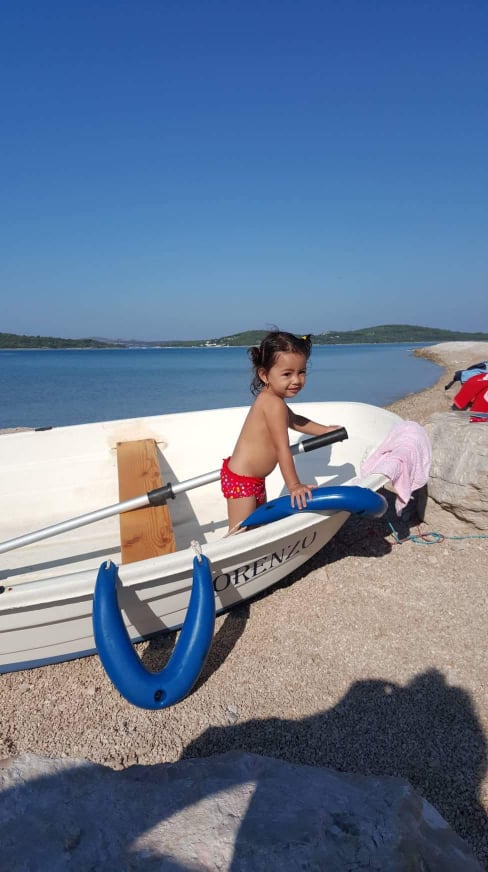 Tourist facilities, restaurants, even beaches have all the necessary equipment for disinfection, epidemiologic measures are being followed and everything is actually much safer than in big cities from which tourists usually come on vacation in Croatia.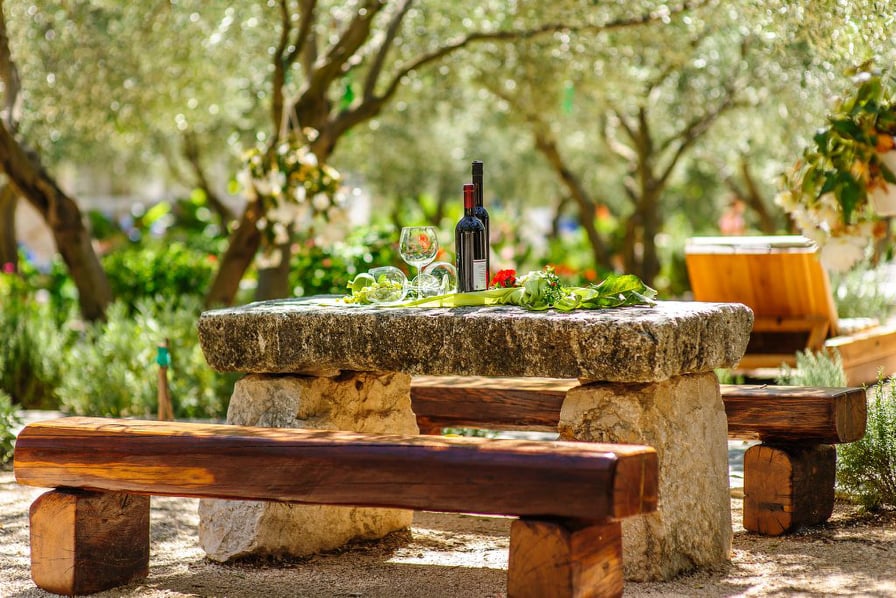 Your health is a number one priority, not only during your stay at the hotel, but also at service areas on highways, in camps or in private accommodation, because the one good thing that came out of COVID-19 is definitely providing the best level of hygiene and care for our guests' health.
In choosing our summer destination, we have decided on a quiet corner away from the city bustle, suitable for work and rest. That is why our choice this year is Olive Garden Jadrija, not far from Šibenik, small but luxurious camp-resort, a true oasis of peace and quiet set in an olive garden with more than a thousand olive trees, with a beautiful private beach with only a small coffee-shop at the edge and a gathering place for surfers and kite-surfers, whose airy stunts above the sea are a real attraction.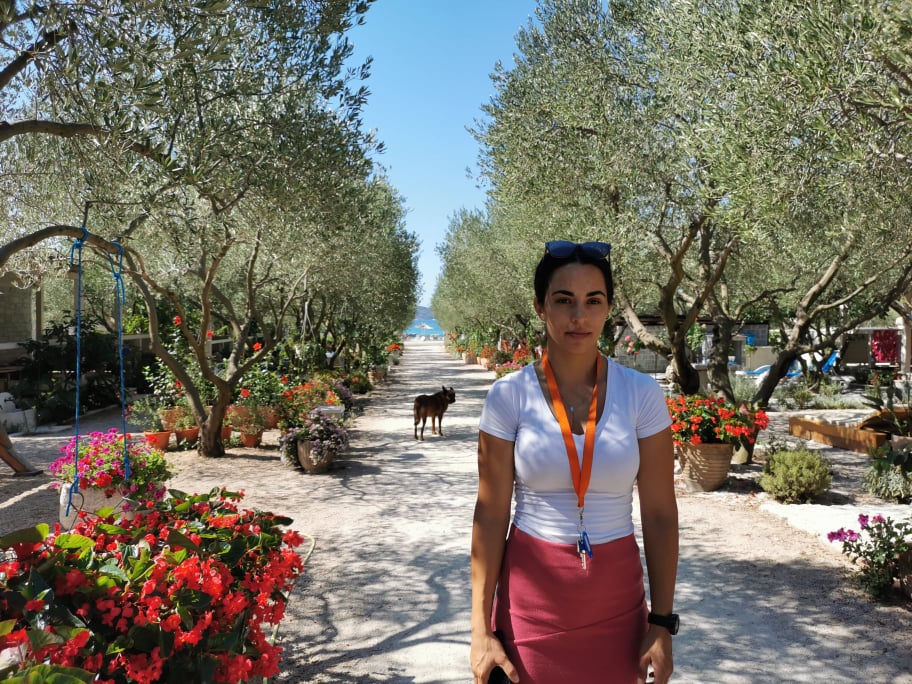 Maja Roca, camp manager
We arrived to Jadrija on highway from Zagreb, by the nearest access road at the Pirovac junction. At the end of the paved road leading to the resort in the town of Jadrija, only several hundreds of meters of gravel road separated us from the camp itself, because Camp-resort Jadrija is designed to be the oasis of peace and quiet in perfect harmony with the surrounding landscape, rock, sea, and olives, a goal very much achieved.
It is located between Šibenik and Vodice, a few kilometers from Jadrija, former Šibenik bathing-spot, on a small cape separated from the settlement, while the resort itself is comprised of ten small houses sheathed in stone. There are five houses on each side of a wide avenue lined with flowers  leading to a private beach equipped with sun loungers, reed parasols and a special decoration – loungers made of big boulders, from which you can feast your eyes on the bay and neighboring islands and islets Prvić, Zlarin, Obonjan etc.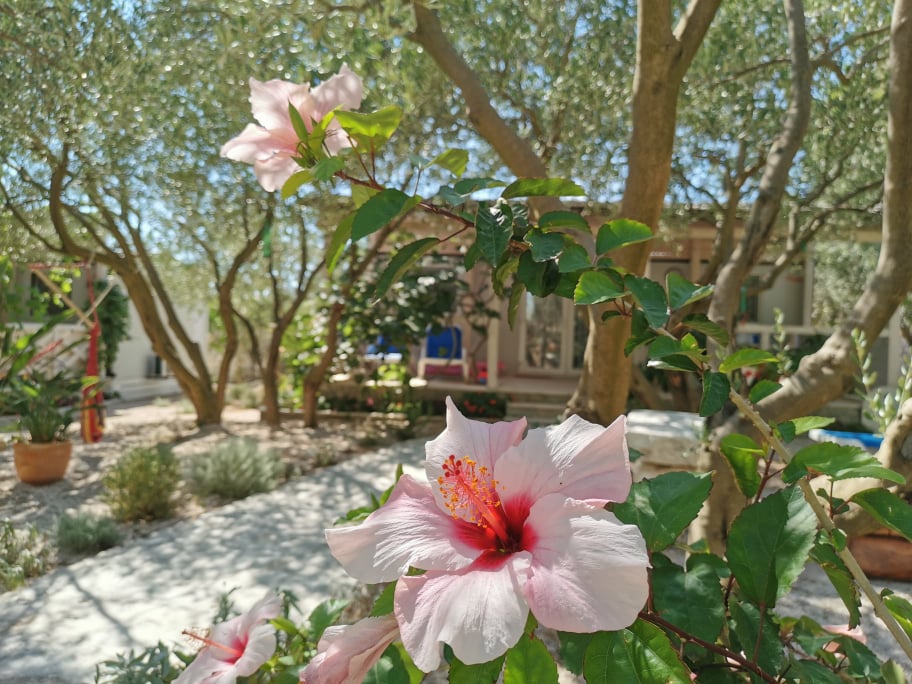 Floral seaside heaven – pleasure for body and soul
Houses on one side of the avenue are equipped with one, and those on the other side with two bathrooms, offering accommodation for up to six people. In addition, each house has its own spacious garden filled with carefully chosen Mediterranean flowering plants and an exterior with stone tables and wooden benches, sun loungers, hammocks or swings for children and adults, where you can enjoy yourself in a complete privacy of your own family circle or with friends. During the night it turns into an almost unnoticeably illuminated promenade where guests can enjoy stargazing from the lounger in their own garden. There is no light pollution here, so the night sky is just like on the Southern hemisphere, filled with stars and distant starry mists. Here you will enjoy your vacation with all of your senses because the only sounds disturbing the silence are the sound of waves and the song of crickets indefinitely repeating "their trochee so thunderous, their resounding heavy iamb" (poem The Cricket, Vladimir Nazor). That is also the only noise reaching from the olive garden of a thousand trees bearing fruits every autumn for the world-renowned olive oil. It is not only used for eating, but also as a base for cosmetic preparations combined with essential oils of lavender, hibiscus, rosemary etc. That is why the resort offers Thai and various other forms of relaxing or medicinal massage, face massage, foot massage, and of course, you can also take a bottle or two of their first class, prized virgin olive oil home.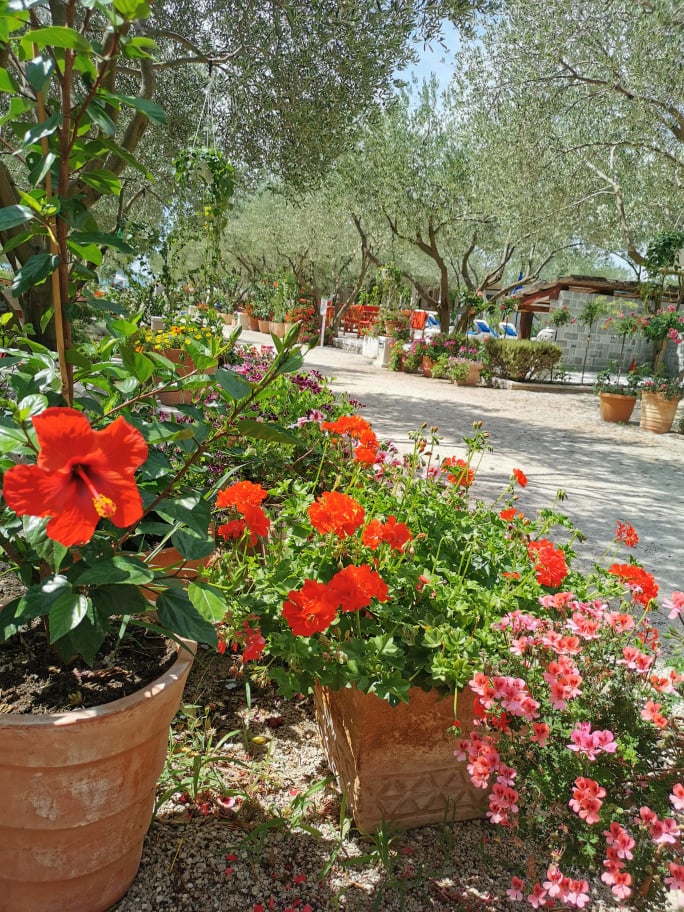 Offer – end your vacation harvesting olives
Besides the owner Vinko Gulin, discreetly at his guests' service for their whole stay, there is also the resort manager Maja Roca, who, alongside a few staff members, takes perfect care of the resort, guests, and their safety. There is also an option of groceries procurement as needed, and every sendoff is spiced up with a gathering and a farewell dinner prepared especially for the guests by the host.
Within the resort a swimming pool with a jacuzzi is also available for guests, and there is a plan in motion to open a big beach-bar and a restaurant on the beach next year which will offer guests evening gatherings with a sparkling wine, canapes, and refreshing beverages, and during the day light Mediterranean dishes at acceptable prices.
Resort is open from June 1th to the end of October, and if you find yourself there mid-October, you can also enjoy olive harvesting at the end of the season. Daily rental prices for the houses can get from 90 EUR in a preseason period up to 220 EUR per day at the peak of the season, and these days you can inquire about the last-minute offer.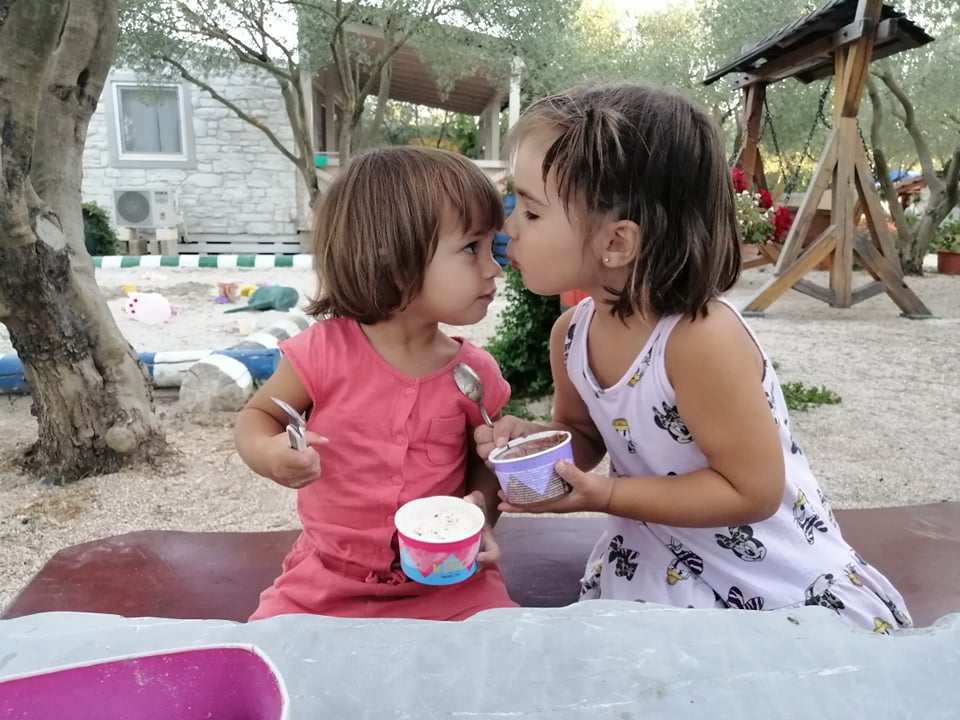 Attractions in the vicinity – Kornati Islands, Krka Falls 
For guests staying at the resort there are plenty of activities offered in nearby destinations, such as Vodice and Krešimir's city – Šibenik, where you can visit the famous St. Jacob Cathedral and historical city core, as well as special attraction – St. Nicholas Fort, where many attractive musical and other events are organized during the season. There is also a famous archaeological site nearby, and you can sail across the whole mid-Adriatic archipelago in tourist boats, visiting its greatest attractions – Kornati Islands, Krka Falls, or take some tourist bus line, head inland to Plitvice Nacional Park, and then return after the adventure to the peace and quiet of the Olive Garden Jadrija Resort, which you will very soon see as you own home that you will find hard to leave and where you will always be happy to return to.